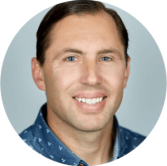 "Not only is Colin good with tactics, he is incredibly knowledgable, understanding the psychology behind prospect interactions. Nobody else was on that level. That is really where he stood out."
Scott McBride, Brilliant Event Lighting
If you would like to talk to me personally about getting you incredible results... 
Here's How The Process Works...
If you feel like this is right for you, it's as easy as 1,2,3.
Select your preferred slot on my calendar below.
Complete the questionnaire
Complete the short questionnaire that you will receive by email so I know where you're currently at.
We explore and figure out exactly what you want... and how to make it happen. 
"Colin clearly understands the rollercoaster of emotions and challenges we face... He always speaks from experience and has a wealth of knowledge..."
Gregory Whitfield, Founder, creativestack.eu
Apply for your Free 30-minute session now
Get straight onto my calendar below and let's talk