Discover how to design, build and optimize an online sales funnel for your coaching business.
Your website alone is not enough...
There is a reason you are not getting traction online...
As a consultant or a coach most of the marketing information you see out there about getting leads and clients just doesn't work for high-ticket products and services.
Gone are the days when having a shiny website with a contact form was enough.
Nor can you put a 'subscribe to our newsletter' form on your website and expect people to flock onto your email list.
There needs to be more.
A simple lead magnet isn't enough either.
You can't give someone a free PDF checklist and expect them to part with thousands of dollars. It will just NEVER happen.
When you're selling high ticket coaching and consulting services there needs to be more. 
To make things worse the landscape is shifting faster than ever, and it's not showing signs of slowing down anytime soon. There is software to build funnels, and courses and information everywhere. 
Talk about information overload! 
Don't despair. 
There is a method, a system, and a formula.
You need to build know, like and trust with your audience.
You need a system, a funnel to get face to face with potential clients. 
How do you do this? You create a high-ticket sales funnel.
Using a proven blueprint that will convert visitors into leads and clients for your business like clockwork.
High-Ticket Funnels is an instant access online course for entrepreneurs who want to learn how to sell more high ticket products and services online.
I will walk you through a series of video lessons showing you the exact process and steps to create a scalable system to get leads and sales in your business.
Watch over my shoulder as I guide you through the entire process from start to finish.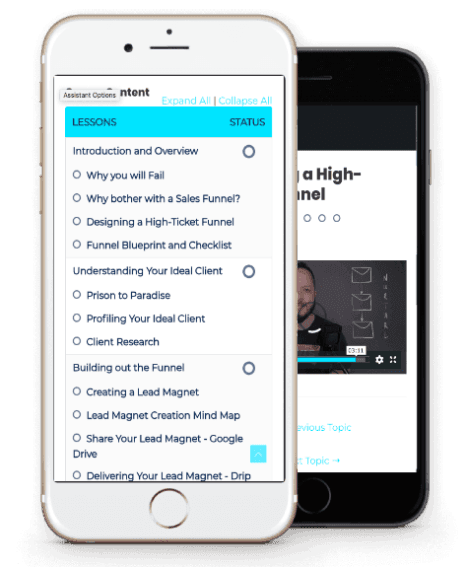 Marketing is my Passion. Well, one of them. 
Entrepreneur, aspiring author, Christian, coach, Dad, husband, failure, musician, lecturer, sensei, scouser, marketer.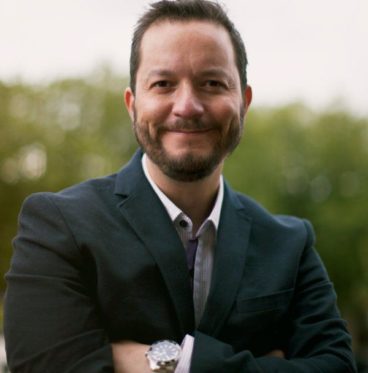 Colin Scotland 
BA (Hons) MSc DipM MCIM
You could say I've been around in the world of marketing a bit more than most.
I've lectured in Marketing for the Chartered Institute of Marketing (CIM) in the UK. 
Grown my own eCommerce business from zero to £4million per year revenue (before it went bust spectacularly in 2013).
I've since built a successful online coaching and consulting business teaching entrepreneurs how to make money doing what they love.
DON'T JUST TAKE MY WORD FOR IT
What people say about High Ticket Funnels
"This was a great class, you are awesome at getting right to it! Thank you."
"Your course has helped me immensely. I bought an ebook to learn about sales funnels but it didn't show me anything worthy. I understood the concept but there were no visual helps. That's where you helped me out a great deal. Thank you!"
"Colin has a unique way to deliver his message, he will teach you step by step what you want to learn, how to do it, and what tools to use. I strongly recommend him."
What you will learn inside High Ticket Funnels
A complete step-by-step course to get you better results online
Understanding why and how high ticket funnels work.
The most important part of the whole process, more important than the actual funnel.
Let's build out the lead magnet (free content), funnel landing pages and email sequence. 
Launching your shiny new funnel.
How to make improvements. What to measure. How to optimise for higher conversions.
You will also get these Additional Bonuses
You will have the opportunity to get personal feedback and answers to your questions with me in live Q&A calls.
Calls are recorded and added to the vault. You will have access to additional content for as long as you remain a member of the community.
I'm regularly adding new trainings, guest lectures from experts, swipe files, templates and additional bonus materials into the course. 
Here's everything you will receive when you enrol in High Ticket Funnels.
High Ticket Funnels Online Course
Highly-actionable, easy-to-implement video lessons that will help you to plan, build and optimise a high-ticket funnel.
24/7 access from any device.
Participate in live Q&A coaching calls, or watch the recordings.
Access to additional trainings, guest lectures, templates and swipe files.
100% Satisfaction Guarantee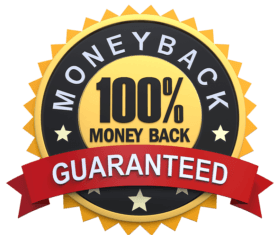 I believe in this program so much that I'll take on ALL of the risk.
If for any reason you're not happy with the course, I'll give 100% of your money back within the first 14 days.
Frequently Asked Questions
How is the course delivered?
High Ticket Funnels is comprised of a series of video-based lessons held in a secure online classroom. In addition to the videos there are swipe files, text lessons and additional trainings and resources to help you as you create your high ticket funnel.
The course is designed to be consumed in bite-size chunks, with exercises and tasks for you to complete along the way. You go at your own pace.
You could power through the course content in no time but the implementation will take significantly longer. To give you an idea, my coaching clients usually go from conception to working funnel in around 90 days, but this can vary significantly. Creating something meaningful that can change the course of your life and the lives of those you help is not easy or quick! If you're looking for a quick fix, this course isn't for you.
I'm new to funnels, will it work for me?
Absolutely, that's exactly why I created it. Provided you bring expertise to the table in your field, I fill the marketing gap. I've done the 10,000 hours learning for you. Follow my steps and it will level up your understanding and fast-track your success online.
What tools/software will I need?
You will need a landing page builder to create the funnels. This could be a simple (and free) WordPress page builder such as Elementor, or as I mention in the course there are lots of tools available such as Leadpages, ClickFunnels, and many more.
You will need an email marketing provider to capture people's email addresses and build your email list. I use and recommend Drip, I am a Drip Certified Consultant I know it inside and out, but more than that it is completely free until you get to 100 subscribers so is ideal if you are just starting out.
ActiveCampaign and ConvertKit are two others that I have used extensively with great effect. Any email system that allows you to send automated nurture campaigns will work just fine. 
Will you teach me how to run Facebook Ads and Google AdWords?
No. I'll be teaching how to create and optimise the entire sales funnel process. I won't be teaching you how to drive paid traffic. That's a whole other specialist training.
I don't have an email list yet, will it still work for me?
Yes. The process you will go through will help you to start building your email list. Provided you can deliver value for your clients with what you do. Everyone has to start somewhere.
What if it's not for me, can I get a refund?
I'm sure once you get inside High Ticket Funnels and start getting into action you won't want to stop. But if for any reason you decide it isn't for you I will refund your investment anytime within the first 14 days.