Finally! Smash Your Goals Without Doing It All Yourself!
Get Coached Through the Proven, 90-Day V.I.P. Marketing System. Stay in Your Zone of Genius AND Get Amazing Results!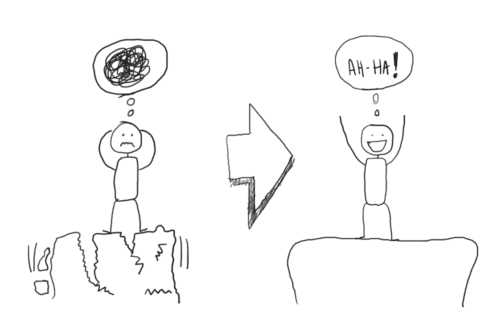 Say Goodbye to Confusion. Skyrocket Your Progress!
You will write better copy, create compelling content, and make a bigger impact doing what you love.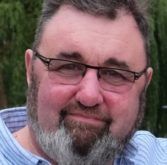 "Working with Colin really put fire in my belly!"
Rory Lees-Oakes, Counselling Tutor
Together, We Focus on Three Surefire Ways...
Proven to get you where you want to be, FAST!
Here's How It All Begins...
Our initial Discovery sessions will involve getting clarity around your goals and objectives for the future.
This allows us to prioritise our plan of attack so we are, as Stephen Covey says "putting first things first".
We'll ask a lot of questions, look at your offer(s) in detail, research the market, etc.
All of this is to find out what your audience really needs to know so we can create compelling messaging that resonates deeply.
Once we've completed discovery, we move on to phase one of the plan of action.
The whole process is a 90-day sprint to get you where you want to be FAST.
The V.I.P. Marketing System...
We split our work together into three main phases. Each phase lasts 30 days.
You get unlimited advice and guidance throughout the entire process.
You and I work together to get you where you want to be.
See results right away!
If you have an email list or existing clients you will learn how to get quick wins to generate income immediately which means the investment in V.I.P. coaching often pays for itself.
If you're starting from scratch, then you can expect to start seeing results as you build out your online eco-system.
The first phase is where you and I work together to do the deep work required to create a master plan.
This way we ensure we execute on areas that have maximum impact and not just 'jumping in' to the tactical, which will limit results.
PHASE ONE |
VISION
30 Days
Research and Planning. Here we work together to create a blueprint that will ensure we get you the very best results.
We focus on the foundational blocks that make up the A.R.T. Marketing eco-system: attention-grabbing content - email capture - relationship building automation - client conversion funnels - value ladder, repeat business, and referrals.
By the end of this phase you will have:
Clarity on your marketing goals and objectives.

Clarity on your why. We develop you and/or your brand's reason for being.

Clarity on your target market and USP.

Chain of beliefs. We develop a map of what your ideal clients need to believe in order to get to yes.

Detailed Value ladder blueprint and dream profit plan for getting the results you desire.

Enhanced funnels and marketing automation strategies designed and ready to implement.

Content marketing strategy created and ready to go.
We meet virtually every week. In between sessions you and I carry out additional research and prep work, interview/survey your clients and prepare the blueprints. 
PHASE TWO |
IMPLEMENTATION
30 Days
You implement the plan with me alongside you.
I'm your co-pilot, advisor and guide through the whole process.
We continue to meet virtually every week as we implement the master plan together to:
Write effective sales pages.

Create compelling lead magnets.

Create high-converting funnels.

Write captivating messaging and copy.

Write email nurture campaigns.

Create websites that convert.

Create content to position you/your brand as an authority.

Create a marketing eco-system that converts at every stage.
I love to roll up my sleeves and help you through the entire process.
Plus, you can access my team to execute for you if required - quoted separately on a per-project basis.
When the foundational blocks are in place, this is where the fun really begins...
PHASE THREE |
PROMOTION
30 Days
During this phase, we focus on driving traffic into the newly created funnel(s) so we can evaluate and enhance your marketing eco-system.
Once the funnel is dialled in, we ramp up the volume and scale.
We continue to meet virtually every week to:
Measure analytics, conversions and KPI's.

Drive organic traffic with SEO and content marketing.

Implement an organic content strategy (repurposing content across multiple channels) to drive traffic into your world.

Implement paid media strategy - Pay Per Click ads (e.g. Facebook and Google Adwords) with advanced retargeting.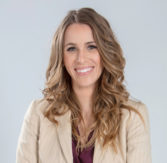 "I honestly cannot express how much our call actually influenced my soul-searching this week.
Not in the content of what we talked about, but your generous and kind presence really reminded me what this is all about and helped me re-calibrate my aims with the goal in mind of embodying the spirit of what I believe in rather than just trying to sell services.
Experiencing that was a real gift and a reminder that my North Star is within and not outside of me.
Brooke Sprowl, LA Therapy
Growing an online business is hard.
Let's be real. You're an intelligent person - You've read the books, listened to the podcasts, bought the courses, you are amazing at what you do.
And yet no matter how many programs you buy, it often feels like forcing a square peg into a round hole trying to make things work.
How do all these exciting marketing opportunities apply to MY business?
There's the strategy, the offer, the messaging, not to mention all the marketing tech to put everything together.
You and your business are complex, one size DOESN'T fit all in marketing.
This is where overwhelm and confusion rear their ugly heads - What do I need to do and in what order? Will this work for me? So many questions.
There is a lot of great marketing advice out there, the confusion and overwhelm is in the detail - How do I apply all of this in my business?
Most of my clients are just like you and me...
They feel frustrated because they don't see how it all fits together for them, in their circumstances.
That's my genius! You will learn how all the pieces fit together for you, in YOUR circumstances.
It's not a one-size fits all approach. It's a learning journey that we go on together.
I COLLAPSE TIME FOR YOU BY SHOWING YOU THE EXACT STEPS TO TAKE AND IN WHAT ORDER - YOU GET AMAZING RESULTS FAST!
Listen. My coaching system is good. It can definitely help you. However, if you don't have anything to offer. No expertise - no nothing ...then don't apply. It's not really for beginners in that sense.
The V.I.P. Marketing System is for people who have something special to give to the world. 
For mission-driven entrepreneurs compelled to make a difference first, make money second. 
Sure, making money is a necessity, and my clients typically make a lot of it, but if you get up in the morning driven by purely money, my coaching is not for you. 
Neither is it for you if you are looking for a magic bullet.
It is NOT a pay me and sit-back and watch the results kind of gig. Anyone who promises that is lying.
This stuff works, like clockwork IF you put in the work and get into action. If you're not an action-taker, stop wasting your time reading this.
This is a different way to do marketing. 
We 'learn' and collaborate together to create great shifts in your life and business.
Marketing isn't like book-keeping or taxes. You can't outsource marketing or just pay for it to be done... The nuts and bolts of execution, maybe, but not the beating heart of your business.
You must be on the journey and be the driver of the strategy to succeed.
Marketing isn't a commodity. If you view it like that, then you are on a hiding to nothing.
Are you ready to commit to making a change?
To do what it takes?
To put your clients first?
To make a bigger difference?
If you want a proven marketing system that gives you clarity and helps you to increase your impact in a real and meaningful way, read on...
So with that understood ... let me jump right in and show you how the V.I.P. Marketing Coaching System can help you to build your online presence in new and exciting ways...
EXACTLY WHAT YOU'RE GETTING IN THE V.I.P. COACHING PROGRAM...
The V.I.P. Coaching Program will give you marketing strategies and tactics (of course), and more importantly, it will give you CLARITY.
Clarity on your why. What is your mission and purpose?
Clarity on your ideal clients. Who do you serve?
Clarity on your offers. What problems do you solve? 
Clarity on your messaging. How to craft compelling messages that resonate deeply with your audience.
Clarity on your positioning. Together we will implement a content marketing strategy that positions you as the go-to expert and attracts clients to you.
Once the fog has lifted, we use this new-found inspiration and clarity to give you FOCUS in your marketing.
We focus on Proven strategies, tactics and processes that make selling your services a breeze.
And there's zero selling involved! It's all about delivering value. With integrity. Making meaningful connections.
So, like I said, there's much more to this program than 'just' getting more leads and clients online. 
Here's a fraction of what you will get...
Say goodbye to the rollercoaster ride of income as you establish a steady and consistent flow of new leads and clients which means you can focus your energy on growing your business.

Have a structured approach to encouraging more repeat business, social sharing and more referrals so you never struggle to get and retain clients ever again.

Learn how to create sales and marketing funnels that generate leads and build lasting relationships with your audience so you are regarded as the go-to expert in your field.

Learn how to use email marketing to build and nurture relationships and sell more stuff... Sales will be coming in while you sleep as all this works on autopilot.

Map your value ladder and funnels to maximise the value of every single sale... This acts like a profit multiplier to your business!

A blueprint of your entire marketing strategy mapped out with you so you know the exact steps you need to make your marketing work for you and you never have to scratch your head in confusion about the best way to market your business.
Live weekly coaching calls on zoom to guide you through the process and get all your questions answered and open up a new and exciting world of possibility.

Access to a vast collection of worksheets, templates and swipe files for copy, email sequences, sales pages, etc. YOU GET IT ALL!

Plus, me with you every step of the way, rolling up my sleeves and showing you how to make it work, fast!
And much, much, more!
I've spent years developing proven systems...
Systems and processes that sell your products and services authentically, without selling (as we know it) at all!
By focusing on delivering value and putting your client first, you will help more people and make more sales!
And you'll do it without using any pressure, you won't have to convince anyone of anything, and you won't even have to talk about yourself or your services much at all!
That's because of the way the V.I.P. Marketing System works. It puts the client first, at the centre of everything.
It really is that simple.
The V.I.P. Marketing System uses a combination of philosophy, psychology and marketing communications theory... And a powerful self-discovery approach called 'Belief-Building' that actually helps the right prospect find their own way to becoming your client!
Yes, you heard that right...
Your prospects will actually do most of the selling for you when you use the approach I'm going to share with you.
HERE'S WHAT YOU DO NEXT
Your 'investment' in my V.I.P. Marketing Coaching will vary depending upon the amount of one to one time we spend together.
There are options to suit the level of support you need, including group coaching programs, masterminds and workshops.
I also like to focus on deep, one-to-one work with a few select mission-driven entrepreneurs.
But first... Here's the thing... I don't work with just anybody.
Are you serious about doing what it takes to get great results online?
I'm ONLY looking for committed action-takers who are keen to learn and implement cutting-edge marketing.
There's nothing to buy here! 
A sales page that doesn't ask for the sale! Crazy, right?
You can't buy into any of my coaching programs without me vetting you first.
The first step is to set up a zoom chat to find out if we're a good fit for each other. 
I'll be looking to see what makes you tick as a person, and whether we share the same values.
During our session I'll help you as much as I can with your marketing...For FREE!
Whether we decide to work together you will leave with lots of great ideas for marketing your business.
Your mind will be whirring with new and exciting possibilities. 
Free, expert advice on marketing my business with no sales pitch. What's the catch?
I realise this seems too good to be true ...so you might wonder what the 'catch' is.
There isn't one... I'm literally giving you my time and attention for free, as a means of 'putting my best foot forward' and demonstrating real value.
My hope is that you'll love my philosophy and strategies and if we're a good fit, this will be the start of a valued relationship for years to come. 
I only work with a small number of creators at any one time as I like to dedicate myself to your success during our time together.
This isn't some nonsense scarcity/urgency tactic. If slots are available and you're a good fit, I'll invite you in.
If all slots are full and you're a good fit, you can choose to be added to the waiting list.
Simple.
Oh. And in case you're wondering...No.
There are no contracts. No tie-ins beyond the 90-Day sprint.
You pay month to month and I am there to help you become who you seek to become.
Ready to step into a whole new world of possibilities? 
Thanks for taking the time to read this and I look forward to speaking with you soon.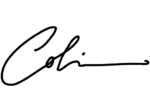 P.S. In case you're one of those people (like me) who just skip to the end of the page, here's the deal: 
I'm offering you a 30 minute strategy session where I'll outline how to have more impact in the world with what you do... 
The strategy session is FREE.
*In addition to your existing website, you will need an email service provider (ESP) capable of advanced marketing automation and a landing page builder. If you don't have either check out my resources page for the resources and tools I use and recommend.