[MIM] THE COMMUNITY FOR MISSION-DRIVEN ENTREPRENEURS...
Marketing Incubator
MASTERMIND
Discover how to create systems and habits
to confidently grow as a creative entrepreneur!
Think Bigger. Be Inspired. Grow.
Your Creative Entrepreneur Community. Stronger together!
Making your vision a reality can be a frustrating and lonely experience.
You have to wear so many hats as a creative entrepreneur...
With so much to do you often end up spinning on the hamster wheel.
How many months have slipped by and you haven't made the progress you know you could?
Things take too long... there's so much to do and so little time. And that's when you know what to work on today!
Results don't come quickly enough! If at all.
No one around you understands, making the frustration of it all even worse!
Sound familiar?
We've all been there! You are NOT alone...
It doesn't have to be this way...
Imagine having:
New-found inspiration to be more productive as you develop systems and habits that drive your success like never before.
Clarity and confidence to take focused action so you are never left wondering what you need to work on to make your dream goals a reality.
Support and expert guidance when you need it so there is no guess work anymore. You will learn from experts who have been there, done that, got the t-shirt.
Accountability to make sure you get stuff done. Your colleagues will hold your feet to the fire in each session to make sure you meet your deadlines.
Peace of mind that people who care have got your back... So you never have to flounder isolation ever again as you gain the support from creators just like you.
Collaboration and support in the mastermind setting is the key to unlocking unimaginable growth for you!
"The coordination of knowledge and effort between two or more people who work towards a definite purpose in a spirit of harmony…
No two minds ever come together without thereby creating a third, invisible intangible force, which may be likened to a third mind (the master mind)."
--Napoleon Hill, Think and Grow Rich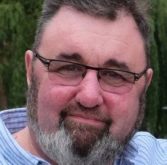 "Working with Colin really put fire in my belly!"
The Marketing Incubator Mastermind is for mission-driven creative entrepreneurs like you who want to grow personally and professionally.
Meet for 90 minutes every two weeks to brainstorm, challenge, support and grow together.
Keep each other accountable, share resources, overcome challenges and wins on the entrepreneurial journey.
What difference would that make to you?
This is YOUR Success Community.
You will be fired up to do your best work ever!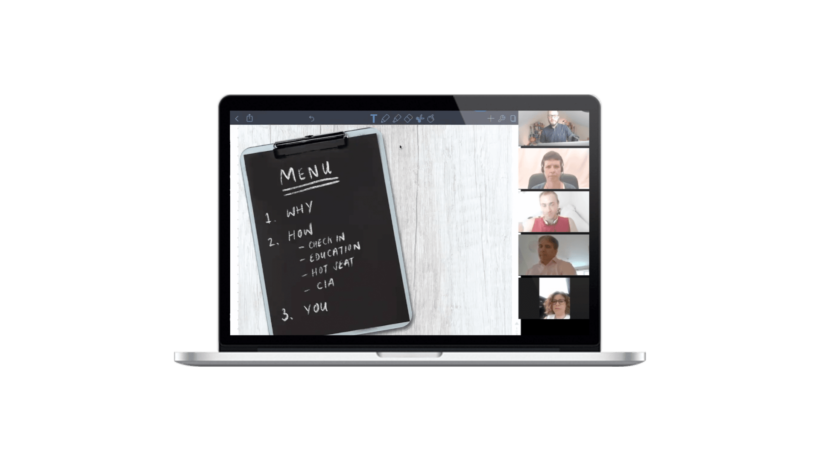 Wins - What went well? We celebrate successes together.
Progress - Honest update on your progress.
Challenge - What is holding you back? What are you struggling with?
Help - From me and the rest of the group as we collectively brainstorm, advise and guide each other through our challenges.
Plus a short burst of expert training/input from me (and occasionally guest experts) to help you level up your marketing, your life and your business.
The Hot Seat is so exciting as it is a great opportunity for you to present a problem/challenge/area you are working on to the group and for everyone to spend time working through it together in more depth.
Your hot seat will provide you with the in-depth help you need, and even just prepping for your hot seat is beneficial as it will cause you to reflect on the issue so you can explain it to others.
No pressure, just 5 mins to present the issue, then 20-30 mins for everyone to dive in and help you.
A great opportunity to play in more depth in each others situations and to take advantage of the 'hive mind'.
What key insights did you get from the session and what actions will you commit to take away and report back on in the next session?
THE MASTERMIND IS THE KEY TO UNLOCKING YOUR GROWTH
You Will Never Want to Leave...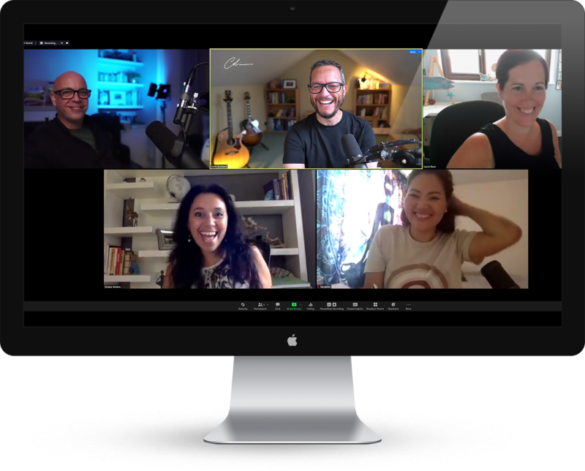 "I know what to work on and in what order. I just didn't have a clue before!"
"I couldn't have gotten this far without you. My motivation levels have been through the roof. Thank you!"
"I owe so much of the success in my business to being supported, challenged and held accountable in the group with Colin"
"Being a part of Colin's mastermind gave me a chance to meet similar entrepreneurs and gives me a completely new and fresh perspective on my challenges.
I especially like the camaraderie which developed very quickly. You are "pushed" to set up your goals and when you also publicly commit to them, you are much more likely to actually go through with them. I still struggle and this helps greatly. No pressure, you just know you need to be working towards it, so you get things done.
90 minutes every two weeks is just enough in terms of time commitment, it allows for a conversation to develop around important topics, set up your personal goals, share opinions and learn from other people's challenges and perspectives. I would definitely recommend it."

Isn't it time you took yourself and your online business to the next level?
Marketing is my Passion. Well, one of them. 
Entrepreneur, aspiring author, coach, Dad, BJJ purple belt, musician, lecturer, sensei, marketer, my life, like yours is a work-in-progress.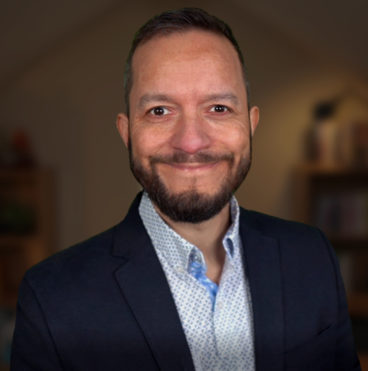 Colin Scotland 
BA (Hons) MSc DipM MCIM
You could say I've been around in the world of marketing more than most.
I've lectured in Marketing Communications for the Chartered Institute of Marketing (CIM) in England. 
I took my own E-Commerce business from zero to £4million per year revenue (before it failed spectacularly in 2013).
I've since built a thriving online coaching business and have the privilege of sharing my experience with creators and mission-driven entrepreneurs from around the world.
My mission is beautifully summed up in the words of Seth Godin, who wrote: "marketing is the generous act of helping others become who they seek to become".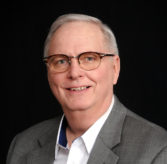 "I frequently tell small business owners that joining a Mastermind group is the single-best investment of their time and money.
It's great to have a regular connection with like-minded entrepreneurs and to talk through problems.
I love the feedback and insights that I get from our fortnightly discussions. Colin is a great facilitator; I couldn't recommend anyone more highly."
You will also get these Additional Bonuses
You will have the opportunity to get personal feedback and expert guidance in a complimentary private Golden Hour call. Redeem your ticket any time during your first three months in the mastermind.
New trainings, guest lectures from experts, copywriting and messaging swipe files, templates, worksheets and additional bonus materials. Everything is available exclusively to you as a mastermind member.
Exclusive Slack Community
Everyday access to me and your fellow mastermind members in a private Slack group... so you can watch replays and trainings, ask quick questions, get encouragement and share resources...
Plus... Exclusive access to the Virtual Co-Working space so you can get more done.
Your journey will be endlessly enriched as you learn from and share your experience with others in the mastermind community.
Here's what MIM members say...

"The marketing incubator mastermind feels like an advanced marketing class combined with my own group of executive advisors who share invaluable information and hold me accountable."

"Being part of a group of like-minded business owners creates the soil of growth, you can't afford to wait, your business and personal growth are at stake."

"I am so happy to be a part of this. The most supportive people that genuinely want to support you and will help you succeed. Joining this group will push you to where you want to be!"
Here's everything you get as a member of the M.I.M.
90 Minute Twice-Monthly Calls
Participate in live fortnightly calls from anywhere in the world via zoom.
Use once during your first 3 months. One private Golden Hour call with me to fast-track your success.
Access to additional training, guest lectures, plus my personal vault of messaging, landing page, funnel templates, resources and swipe files.
Exclusive Slack Community
Everyday access to a network of experts from a diverse range of fields in the exclusive Slack group.
100% Satisfaction Guarantee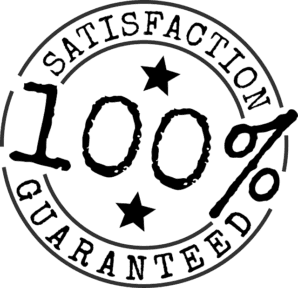 The Marketing Incubator Mastermind is a powerful way to learn, grow and reach your goals faster, but it's not for everybody...
So we make it easy...
There are no tie-ins beyond the initial 3-month minimum period.
You are free to cancel your membership at any time once your 3-month commitment has been met.
However, here's the thing... Most people never want to leave!
We don't just let anybody in!
These groups are ONLY for a certain type of creative entrepreneur...
...You must be mission-driven and on a journey to transform your life and the lives of those you serve!
If this sounds like you, apply now to schedule a free, 15-minute chat to see if you're a good fit for one of the mastermind groups.
90 Minute Fortnightly Zoom Call 
Private Golden Hour Call with Colin
Exclusive Slack Community
Bonus Content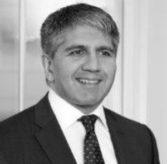 "The MIM allows me to step outside what I'm doing and reflect on progress and plans.
I don't have anything else like that and when you're trying to create something on your own it can be quite isolating.
It's useful to hear other people's progress too and there's always a critical reminder of something very important."
Frequently Asked Questions
As a member of the M.I.M., you tap into the wisdom of a group of entrepreneurs going through similar challenges. You're exposed to different perspectives and can draw on diverse skills and experiences.
You get insights and advice, learn fast, set goals, solve problems, and are held accountable. You benefit by gaining clarity and focus, get inspired to think bigger and make better decisions.
When and how often do we meet?
All calls are 90 minutes in length.
We meet online using zoom video conferencing software.
Mastermind sessions are every two weeks on Thursday at 8am PST / 11am EST / 4pm GMT (subject to change).
How often can I ask questions?
You get an opportunity to ask questions and get support in every session. You can also ask an unlimited number of questions in the private Slack group for all mastermind members where I am regularly active and in private virtual coffee sessions with me.
If I am stuck, will you help me figure stuff out?
Absolutely. The whole point of the Incubator Mastermind is that you tap into the collective mind, into people who look out for each other and offer advice from direct experience. We help each other get unstuck, both on the calls and in the community.
How do I measure my progress?
In the first session, you will set your long-term vision and 90-day goals.
At each mastermind session, you tell the group what you've accomplished since the last meeting, where you are stuck, and what your next action(s) will be so the group can hold you accountable.
The combination of support, challenge and accountability make the Incubator Mastermind a powerful vehicle to help you achieve your goals.
How many people are in the group?
Incubator Mastermind groups have a maximum of 8 members. The ideal number is between 5 and 8 per group, but we do start each group with fewer members and grow as we get interested people who fit with the other members.
What is the duration of the investment?
Long term, sustainable revenue won't happen in your business overnight. You need to be thinking long term to get epic results.
For this reason, there is a 3-month minimum commitment, but you should expect to be in the incubator mastermind for at least 6-12 months. This allows enough time for you to take consistent strategic action to help you see results and achieve your goals.
You are welcome to stay in the Incubator Mastermind as long as you like.
Do I have enough time to commit?
Let's be clear, you will need serious commitment and focus to get the results you desire.
Beyond the 90 minutes for the fortnightly sessions, you will spend a lot of time implementing and actively working on yourself and your business.
Members get the most out of the experience when they are able to dedicate at least half a day (4-6 hours) per week to implement growth strategies.
We expect you to give this your best effort, commit to helping others and be open to being taken outside of your comfort zone so you can grow and develop in new and exciting ways.
What about confidentiality?
What happens in the mastermind, stays in the mastermind.
All members are asked to sign an NDA (Non-Disclosure Agreement) and are interviewed to check suitability BEFORE being granted access to a group.
What if I miss a session?
It is important to attend all sessions. However, when vacations or unforeseen emergencies occur please notify the group in advance.
Sessions are recorded, so you can review what was discussed later. But, of course, you will not have the chance to participate in that session.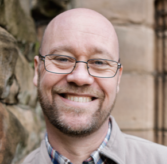 "Many heads on my business looking over my problems and searching for my best solution - it's a power up like nothing else I know.
I am busy, my time is valuable and how I use my time matters.
This is the best return on investment of my time -BY-FAR- for my business and my self care."
Let's See if You're a Good Fit!
Enter your details and schedule a 15-minute chat with me to see if you're a good fit for the Incubator Mastermind.
You will also receive regular emails from me to help you improve your marketing. We take your privacy seriously. No spam. See our Privacy Policy and Terms.
Let's See if You're a Good Fit!
Schedule a 15-minute chat with me to see if you're a good fit for the Incubator Mastermind.
You will also receive regular emails from me to help you improve your marketing. We take your privacy seriously. No spam. See our Privacy Policy and Terms.
ENTER YOUR NAME & EMAIL BELOW TO
In one of the Mastermind Groups. Schedule a 15-minute chat to see if you're a good fit for the mastermind program.