Lead Generation
on Twitter
Generate Traffic and Leads on Twitter for Free, in just 10 minutes per day!
Stop struggling to get traffic into your funnel.
Drive Traffic into your funnel organically using Twitter.
There's nothing worse than creating a sales funnel and hearing crickets. 
Tumbleweeds...
Driving traffic to your funnel is critical and sure you could pay $$$'s in Facebook Ads but what if there was a better way?
What if there was a proven way to drive traffic into your funnel organically using Twitter? For free!
But that would take hours and hours of hustle wouldn't it?
Well, you may be surprised to hear that just such a system exists.
It is FREE to play. No cost involved in the process you will learn.
And it takes just 10 minutes per day to execute!
In this course you will learn the exact process required to drive exposure for your Twitter account.
Ready to tap into the power of Twitter to get more traffic and leads?
I reach over 500,000 people every 14 days using Twitter.
I get a consistent flow of traffic to my blog, subscribers to my email list. And most important of all, leads.
This is achieved in only 10 minutes per day!
Seriously, 10 minutes. Using a simple workflow that I have crafted and refined.
Learn the strategies and tactics I use to get a constant stream of traffic and leads. 
Get yourself seen and increase your exposure. 
Learn how to get traffic and leads via Twitter.
Lead Generation on Twitter is an instant access online course for entrepreneurs who want to learn how to drive organic traffic using Twitter.
I will walk you through a series of video lessons showing you the exact process and steps to to get exposure, traffic and leads in your business.
Watch over my shoulder as I guide you through the entire process from start to finish.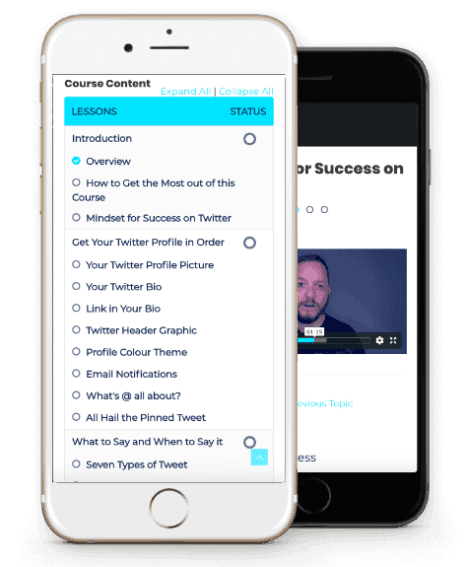 Marketing is my Passion. Well, one of them. 
Entrepreneur, aspiring author, Christian, coach, Dad, husband, failure, musician, lecturer, sensei, scouser, marketer.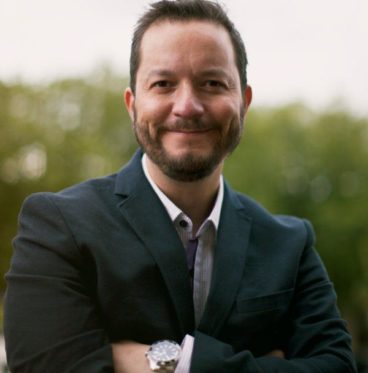 Colin Scotland 
BA (Hons) MSc DipM MCIM
You could say I've been around in the world of marketing a bit more than most.
I've lectured in Marketing for the Chartered Institute of Marketing (CIM) in the UK. 
Grown my own eCommerce business from zero to £4million per year revenue (before it went bust spectacularly in 2013).
I've since built a successful online coaching and consulting business teaching entrepreneurs how to make money doing what they love.
DON'T JUST TAKE MY WORD FOR IT
What people say about Lead Generation on Twitter
"The results of the Twitter strategy have been phenomenal! Within a month we have increased our Twitter following from relevant individuals and companies by 90%."

"My Twitter following has gone from zero to being on course to hit 20k within twelve months. Best of all, as a complete novice, I was so impressed with Colin's delivery style."

What you will learn inside Lead Generation on Twitter
A complete step-by-step course to get you more organic traffic
Mindset for Success - How to be an instant hit with your audience on Twitter.
Setting up your profile the right way.
Twitter 101 - The basics of tweeting, re-tweeting, liking, hashtags, @mentions, lists, etc.
Utilising different types of tweets to drive engagement.
What to say and when to say it. And how to automate everything.
Learn a proven system to skyrocket your following, exposure and traffic.
Learn simple workflows to turbocharge your Twitter engagement.
I share with you the 10-Minute Engagement Routine that will generate a consistent flow of traffic and leads for your business.
Is Lead Generation on Twitter right for Me? 
Lead Generation on Twitter is right for you if...
100% Satisfaction Guarantee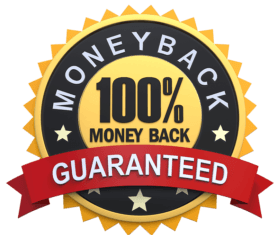 I believe in this program so much that I'll take on ALL of the risk.
If for any reason you're not happy with the course, I'll give 100% of your money back within the first 14 days.
Frequently Asked Questions
How is the course delivered?
Lead Generation on Twitter is comprised of a series of video-based lessons held in a secure online classroom. In addition to the videos there are swipe files, text lessons and additional resources to help you.
The course is designed to be consumed in bite-size chunks, with exercises and tasks for you to complete along the way. You go at your own pace.
You could power through the course content in no time but the implementation may take longer. You will see positive results straight away, but need to create a content schedule, and follow the routines consistently for at least a month for best results. 
I'm new to Twitter will it work for me?
Absolutely, that's exactly why I created it. Follow my steps and you will get increased exposure, grow your following and start getting traffic in no time.
What tools/software will I need?
You will need a tool to create a content schedule called Buffer.
And also a tool to play the Follow Game called ManageFlitter.
Both of these are FREE to use. You can upgrade to the paid version of both as explained inside the course should you wish to supercharge the process.
I don't have a funnel or a website, will it work for me?
No. This system is designed to create exposure to potential leads and clients on Twitter. You could use it to create exposure and grow your Twitter following but what would be the point? This system works best as a supplement to a solid content marketing and paid traffic strategy.
Can it replace Paid Advertising and Content Marketing?
No. This system works best as part of a solid content marketing strategy. For it to work best you should have your own content and funnels that you can drive traffic to. As it is entirely organic it is a slower process than the quick-hit of paid traffic so is not a direct replacement.
What if it's not for me, can I get a refund?
I'm sure once you get inside Lead Generation on Twitter and start getting into action you won't want to stop. But if for any reason you decide it isn't for you I will refund your investment anytime within the first 14 days.