I have long been (and continue to be) a great fan of WordPress; it has grown up to be such a flexible system with very little that can't be achieved using the WordPress platform for your website.
However, here lies the problem, with the plethora of plugins, add-ons, themes and hacks come a plethora of headaches unless you are a code-geek or are prepared to spend hours figuring stuff out, oiling all the moving parts: hosting, plugins, updates, etc. your WordPress site can soon become cumbersome to manage and out-of-date if you don't keep on top of frequent updates and security issues.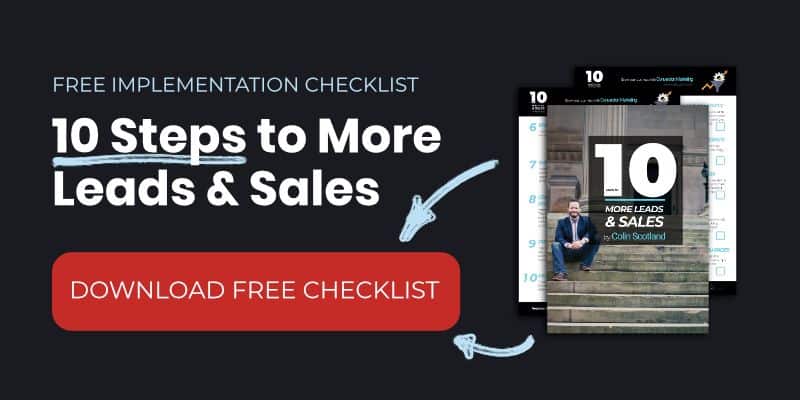 As a small business owner, the draw of WordPress was the massive amount of development time that had been poured into the project, meaning simple folk like me could drag and drop until my heart's content to build fantastic-looking websites that work under the hood really well too.
Now that is the case, and I continue to be a great fan, but I have given my heart to another, and that other is Squarespace.
On paper, Squarespace seems like just another DIY website builder software that offers templates and simple builder functionality but from the moment you look at the demos on their website you are taken aback by the effort that has gone into making them look, well, stunning.
I have been hearing good things about the platform from a wide range of people, from freelancers to agencies that are using the platform for their client projects so intrigued by this, having been drawn in by the beauty of the templates showcase on the Squarespace website I decided I would set up a trial and build a website myself just to get a feel for the platform and to see if my clients could benefit from it.
Just to clarify, whilst I am not a "coder" I have a decent amount of hands-on web development experience having built websites for clients with, Joomla, WordPress, HTML, Opencart, Zencart, Magento, and CS-Cart (to name a few) over the years.
I also hand-built a custom Magento template for my e-commerce business that handled a £4m turnover, so I know my way around the web development block, so to speak. I also rebuilt a site for a client with Wix (because they insisted), which was hard work and one I was relieved to get back to WordPress from.
The first thing I did with Squarespace was to create a simple cover page website for another of my domains www.colinscotland.com. The experience was ok, nothing special, I thought the interface was kind of nice albeit simplistic but it impressed me that despite having never used it before I had a pretty decent looking 1-Page site built in just a few minutes.
My first Squarespace website.
Not so bad, but not earth-shattering either. Then I got distracted building sales funnels and email capture-focused websites for a client project I was working on using LeadPages.
The laser focus on conversions and driving customers to action inherent in the LeadPages designs helped me to realize that to achieve the best conversions, a site needs to be focused purely on what it is setting out to achieve.
If collecting email addresses is the goal, then anything on the page that doesn't focus the visitor on giving their email address is superfluous and, therefore, unnecessary.
My website had a clear call to action but there was a lot going on, and this was reflected in my bounce rate and conversions, I was trying to drive too many actions at once, download this, call me, email me, look at this, subscribe to that as I was constantly asked questions by clients who had looked at my website and been impressed, but evidently had failed to read much of the content.
I wanted to channel visitors to my website through a kind of landing page that gave a one-breath introduction to what they can expect from the site and also encouraged email address capture via a LeadPages LeadBox.
I tried initially to achieve this in WordPress but to my dismay; it was consuming too much of my precious time and I was frustrated with the result so I soon reverted to my nice but cluttered site.
I decided I would jump back into Squarespace and try building a whole site, still skeptical at this point as I was used to having several hundred thousand options at my fingertips and this was reduced to just a few in true Squarespace fashion.
I built my www.logicalfox.com website in 1 day, adding the pages, then the content and it looked nice, I still loved my old WordPress site more, but I followed my gut and made the Squarespace site live, then I was struck by lightning as it came together, not literally 😉
I had created a squeeze page for my homepage that focused visitors' attention much better, straight away I was seeing a bounce rate in the 20-35% range, as opposed to 50-75% on my old website (for the uninitiated the lower your bounce rate the better). The main site itself had clear calls to action (just like my last site) with the nice addition of an announcement bar that I can use to promote special offers or products etc. which I could have managed in WordPress but not without a significant amount of "fiddling" with my theme.
The crowning glory beside the speed and ease with which everything came together was twofold, I added header banner images to the pages and used the awesome feature of clicking to tell Squarespace where to focus the image. I'll show what I mean in pictures but it means when an image is cropped for mobile devices Squarespace knows which part of the picture to keep in the shot - genius!
Choose the focal point for the image when you upload it Instantly preview how the image is cropped on tablet and smartphone, notice how I stay in the shot as the image gets smaller!
Next, I installed a video background on my blog homepage that knocked my socks off, impact, clarity, focus, and describing words aren't enough to explain just how impressed I became with the Squarespace platform from that point on.
Then I realized, back in 2003 I made the switch from Windows to Apple and I can only describe my experience of Apple as being revolutionary, it just worked, I press a button and it turns on almost instantly, I'm not plagued with viruses and updates, no more CTRL+ALT+DEL and Task Manager eating my days away.
There aren't several hundred thousand pieces of software available to me like my Windows friends gloated about but I wanted to build websites and work in photoshop and Apple helped me to do that because, well it just worked.
The same is true of Squarespace, yes WordPress has hundreds of thousands of options and Squarespace only has a handful but what it does it does so elegantly, so well, it just works.
It is the same as the switch from PC to Mac, once you've made it you never look back and wonder how everyone still on PC doesn't see what you see, I now feel this way about Squarespace. I've made the switch. My website is performing so much better at converting, which is its primary purpose after all, and I have freed up an enormous amount of time that I used to spend updating themes and plugins and tweaking things.
So that is my experience and thoughts on Squarespace, so far I am very impressed. It is the platform on which www.logicalfox.com is built, so have a look for yourself. I have since built several sites for clients using Squarespace and for me the stand-out benefits so far are:
It is a managed solution so no setting up MySQL databases etc, no developer knowledge is necessary at all - Except for a bit of technical wherewithal to configure your domain settings if you already have an external domain but there are step-by-step guides for this.
The image focus feature and ability to view how your site will look on mobile, tablet,

and desktop, while you work, is awesome.

XML Sitemaps are created automatically and the SEO code structure is solid. My analysis using SEOQuake and other diagnostic tools so far has been very positive, so it is a lot stronger than your run-of-the-mill website builders.

It is cheap, up to a 20-page website costs just $96 per year, fully hosted including a domain (if you don't already have one that is), which is less than a decent shared hosting account with the likes of 1and1.
On the flip side, a single shared hosting account at $120-$150 dollars per year can host several WordPress websites whereas Squarespace charges on a per-site basis.
If you are a web designer who is making money on hosting, this may be a stumbling block but to me and my clients this is not an issue as I don't have the hassle of managing the server on their behalf (I don't make money on client hosting accounts) and they are fully in control of things from the off, support is provided by Squarespace, I can concentrate on building a site that brings in more business for my client, result!
With another project I am working on, the client requires a restricted members' area with user login, etc. which is the type of bespoke functionality that Squarespace wouldn't be suitable for (at the moment).
For me, Squarespace fits the bill perfectly for any small business wanting a high-impact, search and mobile-friendly website that doesn't have a $1500 plus budget to spend on website development and to be frank, even if you did, with a bit of know-how you could create an equally if not more stunning website for $96 in Squarespace and spend the other $1404 in other areas of your business.
So in summary, from my experience so far, for most small businesses, Squarespace is an easy decision.
[Update: September 2018] Since writing this article quite a lot has changed. Squarespace has remained static while page builders have run rampant in the world of WordPress. Elementor, Brizy, Divi, and others have made developing websites and landing pages with WordPress so much easier.
So much so that I've switched back to WordPress (fall 2018). Yes, updating plugins is still a pain in the backside. But I find as my business evolves I need granular control over every aspect of the website that WordPress excels at. I still love Squarespace and recommend it to clients looking for minimal maintenance and upkeep of their website.